Chip World
Chip World is a complete re-implementation of the Windows version of Chip's Challenge.
Please note that you need CHIPS.DAT from Chip's Challenge to play
Help Chip win the respect of Melinda, to join the Bit Busters club.
For this, Chip must complete a number of challenges set up by Melinda.
Chip must collect all the required micro chips to be able to pass the socket, and get to the goal.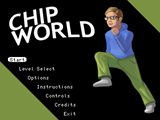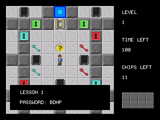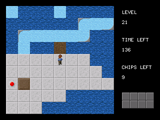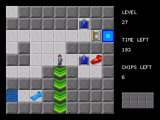 Chip World 1.0 for Dingoo A320 (2.63M)

Chip World 1.0 for Gemei x760+ (2.63M)

Sourcecode 1.0 (2.74M)
Back to Dingoo A320 Games